Production Stills.
A couple of months back I had a call from Grace Productions asking if I'd be interested in doing some stills photography for their BBC documentary Invented in the West Country. Absolutely!
As a freelance photographer the majority of my work is solo, which has it's upsides, but I love the chance to be part of team - albeit if my job was generally to stay out of the way!
The crew from Grace were easy to work with and it was fascinating to see how everything worked behind the scenes.
Mostly I was working with natural light, or the fixed production light, to stay in keeping with the film footage, and then there were quick bursts when I had the opportunity to break out a strobe for a couple of set up shots.
It was fun to work opportunistically while the film crew was shooting, other shots were more strategically planned following conversation with the director or looking through the call sheet.
What's the point of production shots? Well, marketing and publicity almost always uses high quality still images. I've had my images used across quite a lot of national media, but it's great to see some on the BBC!
It's a great documentary merging history and tech and I'm proud to have played a small part in it. The presenter Kate Grey is very watchable and, as a local girl myself, it's fascinating to see what hidden secrets this part of the world has tucked away and sneak a peak at the role our local industries are playing in shaping the future.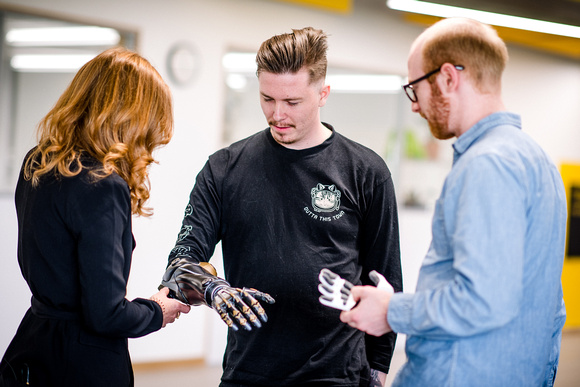 If you didn't see it on Friday there's still time to catch on iPlayer! -
http://www.bbc.co.uk/iplayer/episode/b08w1f4j/invented-in-the-west-country